Pregnancy Chiropractor in Fairhaven, MA
At Barley Wellness in Fairhaven, MA, our skilled chiropractors offer safe and effective care for pregnant patients throughout their entire pregnancy journey. We understand that pregnancy is an exciting but challenging time for women. As the body adapts to accommodate the growing child, musculoskeletal changes occur, often causing discomfort. Our chiropractic care aims to help expecting mothers physically prepare for birth and recover during the postnatal period.
During pregnancy, musculoskeletal challenges are prevalent. The increase in belly size alters posture, movement, muscle balance, and joint mobility. The most common change is an increased curve in the lower back, known as a "sway back." This shift in the pelvis creates postural and muscle imbalances, leading to increased pain. The hormone relaxin, responsible for widening the birth canal, can also cause joint discomfort throughout the body.
Chiropractors are well-equipped to assist pregnant women in achieving a more comfortable pregnancy and a smoother labor and delivery process. At Barley Wellness, our experienced doctors have guided numerous women through their pregnancies, addressing challenges proactively and providing natural treatment options for pregnancy-related pain. Our goal is to ensure an enjoyable and memorable experience for our pregnant patients.
Pregnant Moms
New Patient Special
$49 Chiropractic Pregnancy Health Screening
How Our Pregnancy Care Plan Works
We Will Tell You If We Can Help
A chiropractor will also let you know if we can't help and advise or refer you to a health care provider that can. We do a thorough complimentary consultation and, if we can help, a comprehensive examination that may include x-rays or other diagnostics.
A Customized Treatment Plan
We use the data collected from our consultation and examination and provide you with a written Report of Findings that your chiropractor explains. We will design a customized care plan that reflects your unique body and situation.
Get Back to Your Life
We initially expect your pain to subside quickly and your overall function and health to undergo correction. A chiropractor works to correct the underlying cause of the problem to fix that "leaky" roof, rather than just place buckets to collect the water.
How We Treat Pregnant Patients in Fairhaven, MA
Comprehensive Consultation and Exam
Every new patient, whether pregnant or not, undergoes a thorough consultation and examination at Barley Wellness. During this process, our doctors gain insights into the patient's pregnancy journey and the difficulties they may be facing. This information helps us determine the underlying causes of their condition and develop appropriate care recommendations.
Chiropractic Care for Pregnant Patients
Chiropractic care forms the foundation of our approach, especially for pregnant patients. The body undergoes constant changes during pregnancy, making the spine susceptible to subluxation due to the creation of the hormone relaxin. Chiropractors are uniquely trained to identify and correct subluxations, offering relief for pain and discomfort in various areas such as the lower back, pelvis, mid-back, and neck. Your treatment at Barley Wellness may include several different adjusting techniques, soft tissue work, and trigger point therapy, as well as some specialized pregnancy techniques described below. Our doctors create personalized care plans to support patients throughout their pregnancy, focusing on maintaining optimal spinal and nervous system function.
Webster Technique
The Webster Technique is a gentle chiropractic method aimed at correcting sacral subluxation and improving its positioning in the pelvis. This technique promotes the baby's repositioning into the head-down position by addressing subluxations and reducing uterine tension, facilitating a smoother, natural delivery.
Prenatal Massage Therapy
Prenatal massage therapy is another effective treatment method offered to our pregnant patients. Muscles experience increased strain and stiffness as the body changes, leading to discomfort. Massage therapy provides relaxation, alleviates muscle tension, and reduces pain, enhancing mobility and making daily activities easier.
Custom Pregnancy Exercise Plan
Despite the challenges, exercise during pregnancy offers numerous benefits. Our doctors at Barley Wellness design personalized exercise plans that consider the changes in the body and minimize stress. Regular exercise supports muscle engagement, stability, and overall well-being during pregnancy and postpartum.
Mary Ann Kaempf
2023-07-26
I have been seeing Tammy for Ideal Protein ! She is is an amazing listener and a great coach for my
weight loss
experience! She encourages me every step of the way! I highly recommend her to anyone looking to improve their health!❤️❤️
Elizabeth Mitchell
2023-07-13
Wonderful and feeling good!
Mary Jane Laferriere
2023-06-16
Joe was great as usual. I hadn't been to Barley Wellness in a long time. Finally made it back yesterday. My neck and back feel much better already.
Cindy Bessette
2023-06-03
Dr Sheridan is a great chiropractor. He is caring, funny, and always takes his time with me. I had gone to him over 20 years ago for sciatica issues. He took great care of me then and I was able to maintain most of my wellness through what he taught me while I lived in Florida. I have moved back and now being older, he continues to help improve my mobility. Great staffing at the office desk as well. Liz and Jeannie are very pleasant and always have a kind word and a smile to offer! Also, Meagan, the massage therapist is wonderful!!! I highly recommend Barley Wellness.
Manuela Maciel
2023-05-18
It was a great experience. Looking forward to continue getting their help.
Schedule Your Appointment Today
Common Causes of Pregnancy Pain
Lower Back Pain
Lower back pain is one of the most common types of pain experienced during pregnancy. Weight gain and postural changes increase pressure on the lumbar spine, causing pain. Muscle and hormonal changes can also contribute to lower back instability. Barley Wellness provides custom exercise plans, chiropractic adjustments, and at-home strategies such as ice, heat, and stretching to manage and alleviate lower back pain.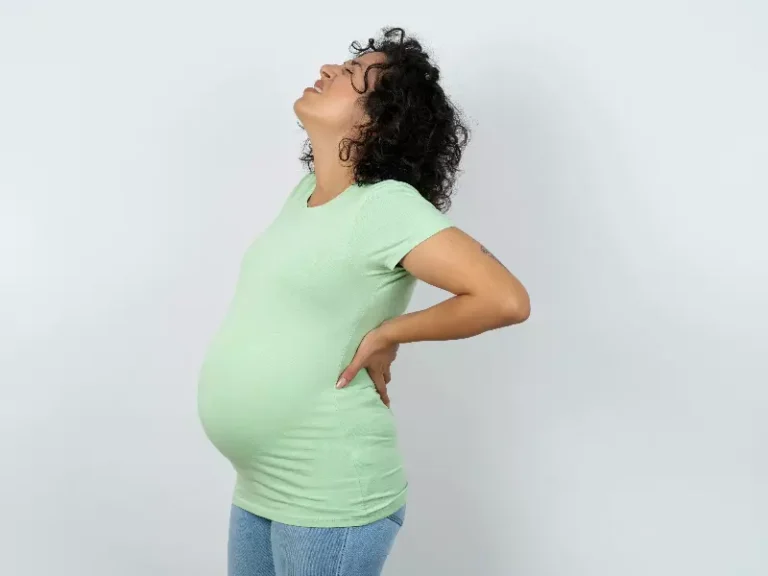 Pelvic Pain
Pelvic pain is another common discomfort experienced during pregnancy. As the body prepares for childbirth, the ligaments in the pelvic area, including the symphysis pubis, stretch and loosen, leading to instability and pain. Chiropractic adjustments can help realign the pelvis and reduce pelvic pain. Our chiropractors may also recommend exercises, stretches, and supportive devices to alleviate discomfort and promote pelvic stability.
Round Ligament Pain
The round ligaments support the uterus and can become strained and stretched during pregnancy, causing sharp or stabbing pain in the lower abdomen or groin area. Chiropractic care can provide relief by addressing any misalignments or imbalances that contribute to round ligament pain. Our chiropractors may also recommend gentle stretching exercises and modifications to daily activities to minimize discomfort.
Sciatica
Compression of the sciatic nerve causes pain that radiates from the lower back down the leg. This is known as sciatica. During pregnancy, the growing uterus can put increased pressure on the sciatic nerve, leading to sciatica symptoms. Chiropractic adjustments, targeted stretching exercises, and postural recommendations can help alleviate sciatic pain and improve overall comfort.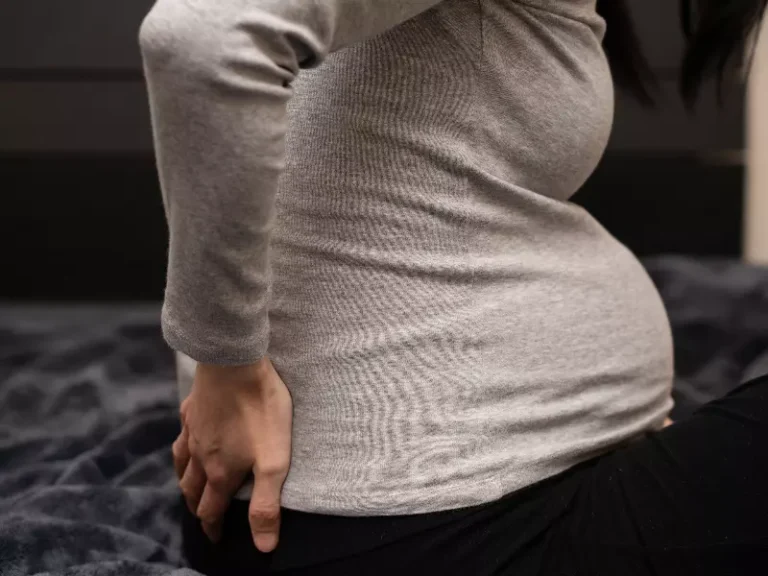 Neck and Shoulder Pain
As the body adapts to the changes of pregnancy, increased breast size, altered posture, and hormonal changes can contribute to neck pain and shoulder pain. Chiropractic adjustments, along with posture correction techniques, can help relieve tension in the neck and shoulder area. Our chiropractors may also suggest ergonomic modifications and exercises to alleviate discomfort.
At Barley Wellness in Fairhaven, MA, we are dedicated to providing exceptional care for pregnant patients. Our experienced chiropractors understand the unique challenges and discomforts that can arise during pregnancy and offer safe and effective treatment options. Through chiropractic adjustments, the Webster Technique, prenatal massage therapy, custom exercise plans, and comprehensive care, we strive to support pregnant patients in achieving a more comfortable and enjoyable pregnancy journey. Contact us today to schedule a consultation and experience the benefits of chiropractic care during your pregnancy.
Frequently Asked Questions
Is chiropractic care safe during pregnancy?
Yes, chiropractic care is generally considered safe during pregnancy when performed by a qualified and experienced chiropractor. They will use gentle and specific techniques that are suitable for pregnant women. It's essential to inform your chiropractor about your pregnancy and any specific concerns you may have.
When should I start chiropractic care during pregnancy?
You can start chiropractic care at any stage of your pregnancy. Many women find it beneficial to begin chiropractic treatment early on to help manage discomfort and promote optimal alignment throughout pregnancy. However, chiropractors can provide care at any point during pregnancy to address specific issues or concerns.
Can chiropractic care help with a breech presentation?
The Webster Technique, a specific chiropractic adjustment, is commonly used to help optimize pelvic alignment and reduce tension in the pelvis, which may facilitate optimal fetal positioning. While it does not guarantee a baby will turn, many women have reported successful outcomes in achieving a head-down position after receiving chiropractic care.
Will chiropractic adjustments hurt me or my baby?
Chiropractic adjustments are generally gentle and should not cause harm to you or your baby. Chiropractors are trained to provide safe and appropriate care during pregnancy. They will modify techniques and positions to ensure your comfort and safety.
How often will I need chiropractic adjustments during pregnancy?
The frequency of chiropractic adjustments during pregnancy can vary depending on your specific needs and your chiropractor's recommendations. Initially, you may require frequent visits to address immediate concerns or discomfort. As your pregnancy progresses, we may reduce the frequency of regular maintenance visits.
Can chiropractic care help with back pain during pregnancy?
Yes, chiropractic care can be beneficial for managing back pain during pregnancy. Chiropractors can address spinal misalignments and muscle imbalances that contribute to back pain. They may also advise on posture, exercises, and lifestyle modifications to help alleviate discomfort.